If it's your first time in a particular operation, you can pick up a mission for it. Get extra rewards!
Talk to the Operations Couriers on the fleet.
Republic couriers have moved from Carrick Station to the south (lower) end of the Mission Deck on the Gav Daragon.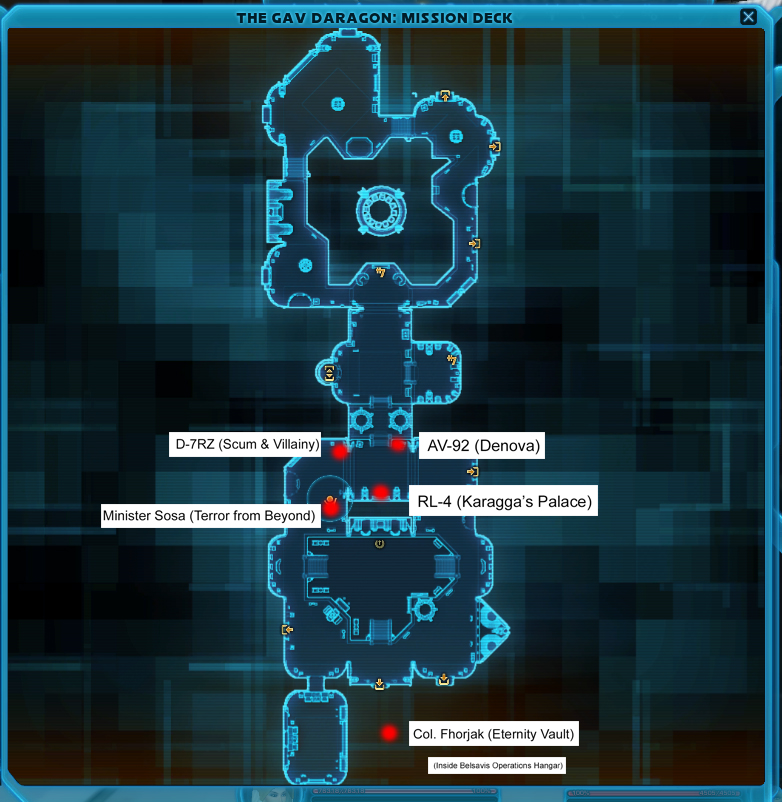 Imperial couriers have moved from Vaiken Spacedock to the north (upper) end of the Mission Deck of the Ziost Shadow.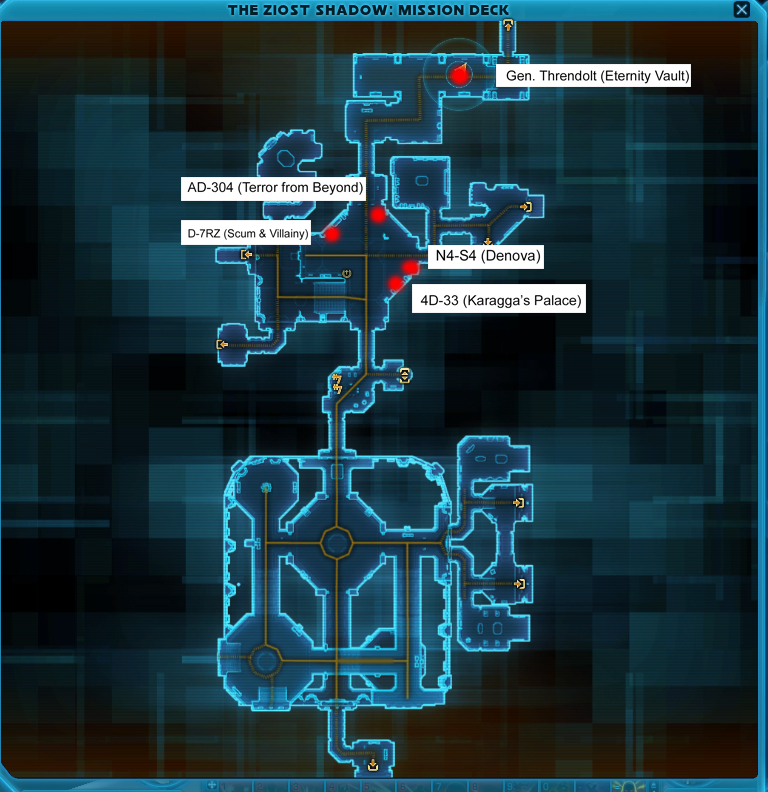 ETERNITY VAULT
Republic: "Journey to the Belsavis Depths" (Colonel Fhorjak)
Empire: "Endless Horrors" (General Threndolt)
KARAGGA'S PALACE
Republic: "Intercept Course" (RL-4)
Empire: "Best Foot Forward" (YD-33)
EXPLOSIVE CONFLICT / DENOVA
Republic: "Betrayal on Denova" (AV-9R)
Empire: "Defection on Denova" (N4-S4)
TERROR FROM BEYOND
Republic: "Ancient Allies" (Minister Sosa)
Empire: "New Frontiers" (AD-304)
SCUM & VILLAINY
Republic: "A Priority Discussion" (D-7RZ)
Empire: "Emergency Dispatch" (K4-E2)
DREAD FORTRESS and DREAD PALACE:
These are part of the Oricon story line. You can start Oricon with the Priority Mission terminal and pick up "The Darkest Tide", then talk to O6-D5 in the Supply Section to start the quest. (There's also a droid in Section X and CZ-198)
For Empire side, the mission is called "A Path to Madness", and the droid is named D5-F2 (he's in the GTN section.)

There is a weekly mission for each Op available from the Priority Mission Terminal in the Supply Section of the fleet, or on board the flagship vessel (Gav Daragon or Ziost Shadow).
RAVAGERS

Click on the "Tagged Crate" near the entrance to the Op. Take this ramp down: